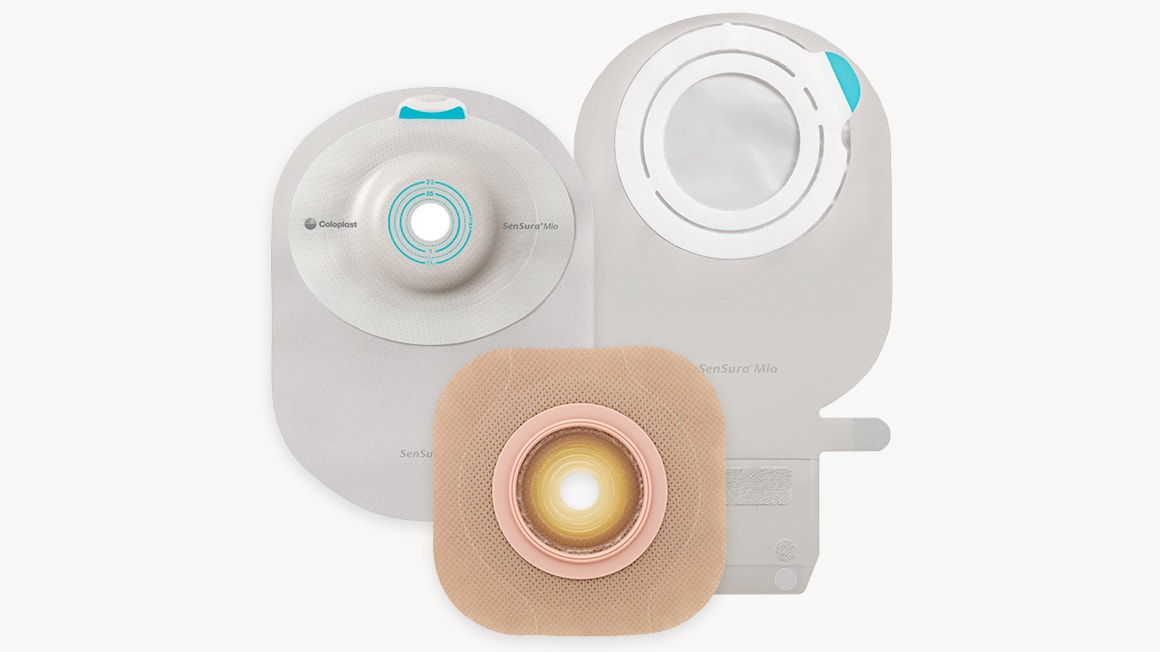 Ostomy FAQs
Where can I go to find out more about ostomy products and care?
Liberator Medical™ prides itself on its reputation for excellence in ostomy. All of our Ostomy Specialists are manufacturer-trained and available by phone or chat on our website.


How often should I change my ostomy appliance?
Many healthcare professionals suggest that you change your pouch appliance every 5 to 8 days, but if you have itching or leakage, change it right away and consult your doctor.


Can I travel, swim and exercise with my ostomy?
Yes. After healing from ostomy surgery, people of all ages and types enjoy swimming, surfing, scuba diving and other exercise. People with an ostomy travel all over the world without incident.


What accessories should I consider with my ostomy supplies?
Liberator Medical™ carries multiple ostomy accessories including barrier strips; pouch clamps; conformable seals, deodorizers and many more. Your healthcare professional will advise you on what you need.


What brands of ostomy supplies does Liberator Medical™ offer?
Currently representing many top brands, we offer free samples of innovative products from the leading manufacturers, so you can be certain you're using the best products for you and your lifestyle.


What type of ostomy pouching systems do you carry?
Liberator Medical™ carries both 1-piece and 2-piece pouching systems, drainable and non-drainable, to fit your needs.


What insurance plans does Liberator Medical™ accept?
Liberator Medical™ is in-network with over 3,000 insurance plans including Medicare and private insurance, and we're adding additional plans every day! Our specialists will inform you if Liberator Medical™ is an in-network provider with your insurance plan.


Do I have to pay shipping costs or delivery fees for my supply orders?
We provide free standard shipping for your supply order.


How will you deliver my monthly supplies?
We have standard free shipping & delivery, delivered discreetly right to your home or alternate location.


Are you able to supply if I'm on home health?
Depending on your specific plan benefits, we may be able to provide your supplies while you are on home health. Our specialists will contact your health plan to determine if you are eligible to receive supplies when you have home health benefits.


What is the best way to reorder my supplies?
Liberator Medical™ offers free re-order reminders so that you never worry about running out of your medical supplies. Go to www.liberatormedical.com/register to get started with Patient Hub to manage your account and re-supply orders online.
How we serve our customers differently

We're more than just medical supplies. Learn how we provide the services you need to find the best product for you.

Ostomy tips & guides

Discretion, skin health, portability — with ostomy care, you probably have a lot of questions. Our Tips & Guides is a great resource.

Contact a specialist

Our specialists are trained to address every delicate question or concern.

Call now: 855-948-3319